Judy Byington | August 12, 2014 | BIN
Under Canadian law no one has been investigated, charged or tried for the disappearance or murder of 50,000 missing Canadian native children. The government of Canada, British Crown and Catholic, United and Anglican Church officials who ran 80 native residential schools wherein hide at least 32 unmarked child mass grave sites, have been legally absolved of all responsibility. Kevin Annett of the International Tribunal into Crimes of Church and State, which prosecuted in behalf of the childrens' families in the Brussels International Common Law Court of Justice, has been refused numerous requests for excavation of the child mass grave sites.
Since 2011 over 60 have testified before the ICLCJ Court. Eyewitnesses to murder claimed that this mass genocide of children continued today via the global elite Ninth Circle Satanic Child Sacrifice Cult. Ninth Circle members were said to include Popes Ratzinger and Francis, Queen Elizabeth, Prince Philip, Canadian Prime Minister Stephen Harper and at least 35 other prominent global leaders.
This article was dedicated to the memory of those 50,000 missing children and to unknown children presently undergoing Ninth Circle Cult torture.The perpetrators live elite lives free of responsibility for their ongoing crimes. Our prayers were with these innocent children, and with ourselves if we allowed this Child Holocaust by our global leaders to continue.
A child sacrifice scheduled for August 15 by the politically influential members of the Ninth Circle Satanic Child Sacrifice Cult has been relocated from Reine du Monde Cathedral in Montreal Canada to McGill University according to informants of a ICLCJ Court news release. To stop these child sacrificial rituals, a legal entity of the Court has been investigating around an underground experimental facility on the grounds of McGill University and sub-basement crypts of the Reine du Monde Cathedral in Montreal Canada and Pro Cathedral in Dublin Ireland. "A highly placed informant notified our Court Command that the Montreal cult gathering has been relocated to McGill University in Montreal."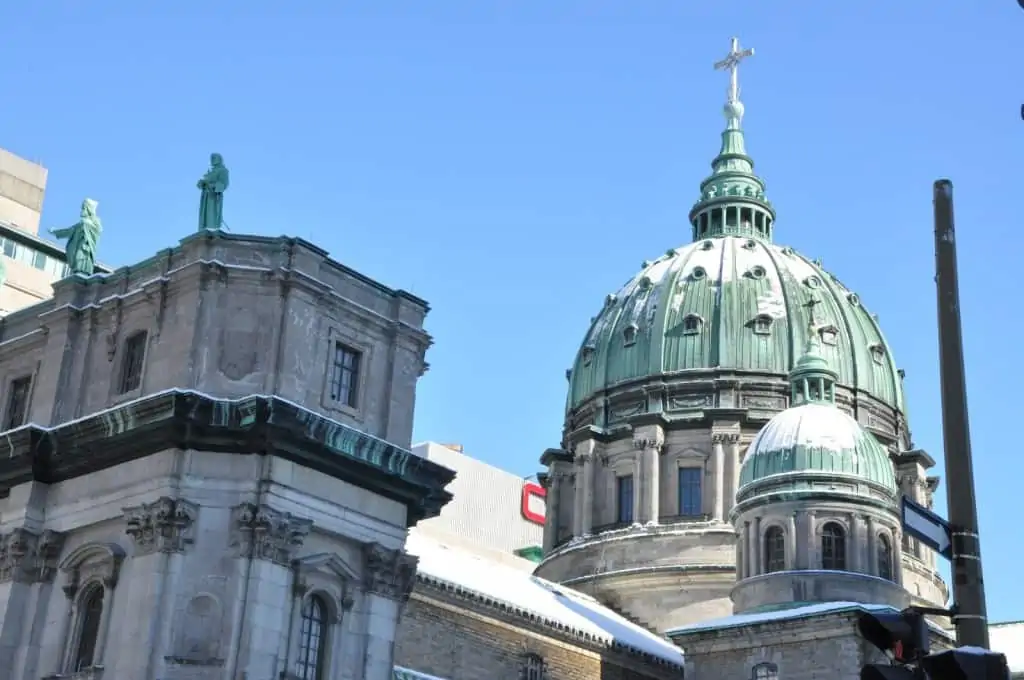 Informants say a second child sacrifice was scheduled for Aug. 15 at the Dublin Cathedral crypt. The Court press release stated they would "detain participants for public trial, employing whatever force is required."
It was alleged that the Ndrangheta Criminal Syndicate regularly worked with police, Vatican and Catholic orphanages in Montreal and Dublin to provide children for torture and killing in these monthly blood sacrifice rituals. The ITCCS which has been prosecuting the cases against Ninth Circle Satanic Cult members, called for Aug. 15 protests at McGill University, Reine du Monde Cathedral and Pro Cathedral.
Since 2011 six judges and 28 jury members of the ICLCJ Court have been litigating the Ninth Circle Satanic Cult, members of which were prominent global elites. In Aug 2014 Pope Francis was found guilty of child trafficking, Pope Ratzinger resigned after his 2013 guilty verdict for Crimes Against Humanity and Queen Elizabeth and Prince Phillip were issued arrest warrants for their guilty verdicts in the 1964 disappearance of ten children from the British Columbia Kamloops Native Residential School in Canada.
Popes Francis and Ratzinger, plus Queen Elizabeth have all been named by eyewitness testifying before the ICLCJ Court as having killed and raped children in Ninth Circle Satanic Cult human sacrifice ceremonies. Over 60 eyewitnesses from several different countries have testified, with more contacting the Court each week.
McGill University in Montreal where the child sacrifice was rescheduled had a history of torturing children in satanic-related mind control experiments. To develop "Super Spies," the USA's CIA created the MKULTRA mind control program. Funded by the Rockefeller Foundation, the president of the Canadian, American and World Psychiatric Associations D. Ewen Cameron, began torturing children in a MKULTRA program at McGill University in the early 1950s. By 1964 US Congressional inqueries supposedly ended MKULTRA after a successful lawsuit against Cameron and McGill University by mind control survivor Linda MacDonald.
Children could still be subjected to this CIA torture program. In this video CIA mind control survivors Christine Nicola and Claudia Mullen, plus Therapist Valerie Wolf testified before a 1995 President's Committee on Human Radiation Experiments. They claimed that as a child, along with other children and until at least 1984, they were regularly sexually, physically and emotionally abused by government employees working in CIA mind control.
In the first fifty comments of this petition to Congress for an investigation of the CIA mind control of children, survivors claimed that even today children were being sexually, physically and emotionally abused by government employees doing mind control experiments. To read those comments click here:http://www.change.org/petitions/us-congress-survivors-request-investigation-cia-mind-control-of-children 
During the ICLCJ trials it was revealed that the CIA mind control program not only abused and murdered some of the 50,000 Canadian missing native children, but the perpetrators were members of the Ninth Circle Satanic Cult. According to informants, relocation of the upcoming August 15 Ninth Circle child sacrifice in Montreal was prompted by a prominent US billionaire businessman, local Catholic Archbishop Christian Lepine and corporate officials of the Cargill Corporation. "There has been no evidence that another Ninth Circle Cult in Dublin has moved their child sacrifice scheduled for August 15 from its Pro Cathedral venue. The Ireland cult is under the sponsorship of Catholic Archbishop Dermot Martin."
Informants have alleged that the two Catholic child sacrifice networks held regular monthly new moon child torture and killing sessions in Montreal and Dublin. The Ninth Circle Satanic Cult was also believed to operate at several locations including forest groves in the US, France, UK, Australia, Brussels and Zwolle, Holland. In this video Holland therapist and Satanic Ritual Abuse survivor Toos Nijenhuis talked about her child sacrifice experiences.
As a child Nijenhuis' life was eerily like that of CIA mind control survivor Jenny Hill. In this video Hill described how as a six year-old, she was made to watch the human sacrifice of another six year-old child. The satanic ceremony took place on June 21 1965 Summer Solstice in Garden Grove California. Hill's torture was overseen by a man later described as Dr. Green.
After World War II the CIA imported into the US and Canada, several of Hitler's mind control experts including the man known as Dr. Green. Children as young as infants were said to be subjected to sexual abuse, electroshock and other tortures in MKULTRA's 149 sub projects and 33 related programs. According to survivors this mind control program doing illegal human experimentation on children functioned at 80 US and Canadian institutions including McGill University in Canada.
Dr. Green headed the CIA program according to mind control survivor Christina Nicola. Nicola's testimony was given in this video of the 1995 Congressional committee which was investigating the CIA experiments. Congress voted not to release results to the public.
In her biography "Twenty Two Faces" Hill described Green in the same way Satanic Ritual Abuse survivors of Dr. Corydon Hammond's eight year SRA study described him. See Hammond's "Greenbaum Speech" at a Washington D.C. psychiatric conference here.
The reach of the Ninth Circle Satanic Child Sacrifice Cult appeared to extend worldwide. There have been Catholic child mass grave sites found in Ireland, Spain and Canada. The grounds were believed to contain bodies of over 350,800 missing children. Most have been refused excavation by the Catholic Church and respective governments.
The ITCCS press release advised caution for people wishing to protest the Ninth Circle Satanic Cult child sacrifice ceremonies in Canada and Ireland. "Untrained supporters of our actions during the day and evening of August 15 are advised for their own safety, not to intervene in our operations, but to hold public information vigils at McGill University, outside the Reine du Monde Cathedral in Montreal Canada and Pro Cathedral in Dublin Ireland. For specific instructions, contact the ITCCS: itccscentral@gmail.com"
The ICLCJ Court had over 450 Common Law Peace Officers in 13 countries, with 51 local chartered groups operating. Organizing funds were available for common law groups wishing to apply. To contact the ITCCS, ICLCJ Court in Brussels, its local affiliates, or to volunteer, email or call: itccscentral@gmail.com, hiddenfromhistory1@gmail.com, 386-323-5774 (USA) or 250-591-4573 (Canada).
About the Author
Judy Byington, MSW, LCSW, retired, author of "Twenty Two Faces: Inside the Extraordinary Life of Jenny Hill and Her Twenty Two Multiple Personalities" (www.22faces.com) is a retired therapist, Public Speaker, Activist and investigative journalist whose articles on international child exploitation rings have been cited on hundreds of blogs and websites. The ex-Supervisor, Alberta Mental Health and Director Provo Family Counseling Center is the CEO of Child Abuse Recovery and Speakers Bureau (www.ChildAbuseRecovery.com). If you have news tips about child abuse issues please email Judy info@22faces.com. You are invited to sign our petition to Congress for an investigation of the CIA mind control of children by clicking here: http://www.change.org/petitions/us-congress-survivors-request-investigation-cia-mind-control-of-children
~~~~~~~~~~~~~~~~~~~~~~~~~~~~~~~~~~~~~~~~~~~~~~~~~~~~~~~~~~~~~~~~~~~~~~~~~~~!
Dutch Therapist-ritual abuse survivor Toos Nijenhuis testified of her witness to child sacrifice in this video:
Last month I was reporting that Pope Francis, the Jesuits and the Church of England will be prosecuted for child trafficking and genocide. The Queen of England was already found guilty by a previous trial.
Here is how the trial is unfolding:
This article was based on today's exclusive interview with Kevin Annett of the International Tribunal into Crimes of Church and State on this week's litigation in the Brussels Common Law Court of Justice.1
Five judges and 27 jury members from six countries including the USA, considered evidence on over 50,000 missing Canadian, US, Argentine and European children who were suspected victims of an international child sacrificial cult referred to as the Ninth Circle.
Two adolescent women claimed that Pope Francis raped them while participating in child sacrifices. Eight eyewitnesses confirmed the allegations according to evidence presented this week at a Brussels Common Law Court of Justice.
The Ninth Circle Satanic child sacrifice rituals were said to take place during the Springs of 2009 and 2010 in rural Holland and Belgium.
Pope Francis was also a perpetrator in satanic child sacrifice rites while acting as an Argentine priest and Bishop according to records obtained from the Vatican archives.
A prominent Vatican official and former Vatican Curia employee obtained the sealed documents for use by the court. This was not the first time satanic activities were suspected to be at the Vatican according to this ABC news story. (2)
Another witness was set to testify that they were present during Pope Francis' meetings with the military Junta during Argentine's 1970's Dirty War. According to the witness, Pope Francis helped traffic children of missing political prisoners into an international child exploitation ring run by an office at the Vatican.
Evidence of a Catholic Jesuit Order document called the "Magisterial Privilege" was presented in court by the Chief Prosecutor. The record dated Dec. 25 1967 was said to show that every new Pope was required to participate in Ninth Circle Satanic ritual sacrifices of newborn children, including drinking their blood. (emphasis HHA)
"Documents from Vatican secret archives presented to court clearly indicate that for centuries the Jesuits had a premeditated plan to ritually murder kidnapped newborn babies and then consume their blood," the Chief Prosecutor told the five international judges and 27 jury members.

"The plan was born of a twisted notion to derive spiritual power from the lifeblood of the innocent, thereby assuring political stability of the Papacy in Rome. These acts are not only genocidal but systemic and institutionalized in nature. Since at least 1773, they appear to have been performed by the Roman Catholic Church, Jesuits and every Pope."
Two witnesses claimed that as children they were at child sacrifices with the former Pope Joseph Ratzinger. Since at least 1962 Ratzinger participated in child sacrifices as a member of the Knights of Darkness according to the Vatican records presented at court. Ratzinger was an S.S. Chaplain's assistant at the German Ravensbruck Concentration Camp during World War II.
The children to be killed were supplied from prisoners at the death camp. The Nazi Waffen S.S. Division Knights of Darkness was established by Hitler in 1933 and embraced ancient pagan occult beliefs in human sacrifice.
"Survivors of these rituals describe newborn babies being chopped to pieces on stone altars and their remains consumed by participants" the Chief Prosecutor said."During the 1960's the survivor-witnesses were forced to rape and mutilate other children and then cut their throats with ceremonial daggers."
According to witnesses Pope Francis, former Pope Joseph Ratzinger, Jesuit Superior General Adolfo Pachon and Anglican Archbishop of Canterbury Justin Welby were participants in the Ninth Circle Satanic child sacrifice cult rape and killing of children.
Evidence also could link to cult ceremonies UK High Court Justice Judge Fulford, members of the British Royal Family including Prince Phillip, Dutch Cardinal Alfrink, Dutch Queen Wilhemina, her family and consort King Hendrick, Belgian Royals and Bilderberger founder Crown Prince Bernhard.
Documentation of The Canada Gazette Issue No. 232, December 26 1942, Ottawa was also presented to court. Evidently and unfortunately, the Canadian government and Privy Council Office in London granted to the Dutch royals, exception from all criminal, civil and military jurisdiction. What would make these global leaders exempt from justice?
The Chief Prosecutor presented alleged links between the British, Dutch and Belgian royal families to disappearances of Mohawk children at Canada's Church of England's Brantford Ontario Indian residential school. In 2008 a child mass gravesite was discovered at the Mohawk School. An ITCCS dig by archeologists was shut down when remains of a small child was uncovered.
Since then over 30 child mass grave sites (3) have been located at Indian residential schools across Canada (4) . The Catholic and Anglican Churches, United Church of Canada, Canadian government and Crown of England have refused ITCCS' repeated requests for excavation of the mass grave sites.
"This week conclusive evidence was presented that the Catholic Church is perpetrating ongoing crimes against children," the Chief Prosecutor stated. "The Catholic Church is the world's largest corporation and appears to be in collusion with governments, police and courts worldwide."
The Ninth Circle Satanic child sacrifice cult was said to operate at Roman Catholic cathedrals in Montreal, New York, Rome and London according to evidence filed in court.
Witnesses claimed child sacrifices took place at Carnarvon Castle in Wales, an undisclosed French Chateau and at Canadian Catholic and Anglican Indian residential schools in Kamloops, British Columbia and Brantford, Ontario. The Ninth Circle Satanic child sacrifice cult was believed to use privately owned forest groves in the US, Canada, France and Holland.
Yesterday the five international magistrates adjourned court for two weeks and considered continuing in closed sessions. This week's closed court was held in an undisclosed location due to notification that the Vatican had released a Jesuit "hit squad" to disrupt proceedings.
By Judy Byington: examiner  Source
~~~~~~~~~~~~~~~~~~~~~~~~~~~~~~~~~~~~~~~~~~~~~~~~~~~~~~~~~~~~~~~~~~~~~~
Watch "Unrepentant" by Louie Lawless and Kevin Annett for an introduction to genocide in CANADA:
~~~~~~~~~~~~~~~~~~~~~~~~~~~~~~~~~~~~~~~~~~~~~~~~~~~~~~~~~~~~~~~~~~~~~~~
Biography – Rev. Kevin Daniel Annett, M.A. , M.Div.
Who Is Kevin Annett – http://www.youtube.com/watch?v=AY4h3hDjOYM
more information:
http://www.scribd.com/fullscreen/86619003?access_key=key-2m45x33b53i5rlegzggj&allow_share=true&escape=false&view_mode=scroll
http://itccs.org/2013/01/01/biography-rev-kevin-daniel-annett-m-a-m-div/