We've been hearing about Pizzagate for weeks now. More fear. More shock. Is it real? Tragically, it appears to be. But know that this is being exposed (being allowed to be 'leaked') by the very groups who are involved. (If it's reported by the mainstream media, it's controlled) So the question is; why? What's the purpose of bringing this horrible, "In your face," evil to light?
More shock, fear and cognitive dissonance.
More of a sense of the "all powerful" nature of evil and it's "inevitable" success.
More mocking the populous who brush it off as silly and conspiratorial.
Getting people on board for their Utopian New World Order where (supposedly) there won't be any evil.
It's just more of their "end times" script they're playing out, setting people up for the emergence of "antichrist" and their false "Meshiach."
But all that said: PLEASE DO ADD THE VICTIMS OF PEDOPHILIA AND SATANIC RITUAL ABUSE TO YOUR DAILY PRAYER LIST!: Hiding in Plain Sight
---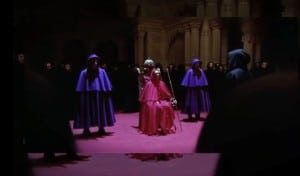 Published on Nov 30, 2016
The PIZZAGATE pedo ring just got darker and more evil than what Stanley Kubrick showed us in his film 'Eyes Wide Shut'. Thanks to Joe Biggs for helping get this information out.
Published on Nov 28, 2016
An anonymous citizen journalist researcher joins me to break shocking news about the astonishing number of children missing from the Virginia-Washington DC area. In light of #PizzaGate and what appears to be a child trafficking and pedophilia ring in the area, this researcher known as "Mark" wanted to see if there was a correlation of a large number of missing children in that area. What he found shocked him. ** Virginia is second only to California in total number of missing children.**