The goyim enter the lodges in the hope of getting a nibble from the public pie…These tigers in appearance have the souls of sheep and the wind blows freely through their heads." Protocol 15
The Protocols of Zion portray Freemasons as being under the thumb of the Jews. But if you believe Voltaire's dictum that you cannot criticize your real master, then why does Freemasonry fly under the radar, while we certainly can criticize the Jews? I suspect Satanists – non Jew and Jew — have united under the aegis of the Illuminati, against the non-Zionist Jew and "goyim." Deserved or not, as in Nazi Germany, the assimilated Jew is being set up as potential scapegoat.
This is Part Three in a Synopsis of The Protocols of the Elders of Zion. Introduction and Part One are here. Part Two is here. This is required reading for anyone who wishes to understand the world in which we live. The Protocols exhibit a pathological hatred for non-Jews, and a desire to undermine and exploit them. The Protocols were part of an "initiation" for 33 degree Masonic Jews. Most Jews are unaware of this agenda and therefore are easily manipulated. "Anti-Semitism is indispensable to us in the management of our lesser brethren." (Protocol 9)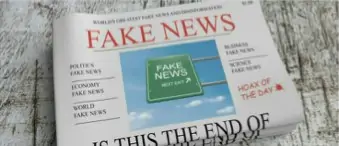 (Press, movies, culture & entertainment are placebos controlled by the CIA, for the Illuminati)
Protocol 12 — "The majority of the public have not the slightest idea what ends the press really serves." [After our revolution] no one shall with impunity [question] the infallibility of our government… among those making attacks upon us will also be organs established by us, but they will attack… points that we have pre-determined to alter. Not a single announcement will reach the public without our control."
"…We shall set up our own opposition [press] which… will present what looks like the very antipothesis to us. Our real opponents at heart will accept this simulated opposition as their own and will show us their cards." "We shall have a sure triumph over our opponents since they will not have at their disposition organs of the press in which they can give full and final expression of their views."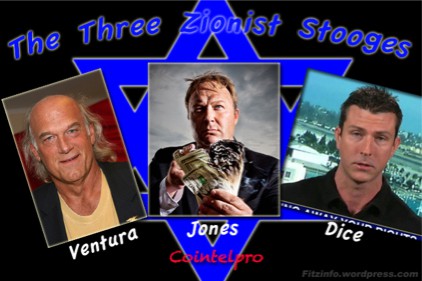 Protocol 13 — "The need for daily bread forces the goyim to keep silence and be our humble servants." "We further distract [the masses] with amusements, games… art, sport …from questions in which we should find ourselves compelled to oppose them. Growing more and more unaccustomed to reflect and form any opinions of their own, people will begin to talk in the same tones as we, because we alone shall be offering them new directions for thought… of course through such persons as will not be suspected of solidarity with us." "Who will ever suspect then that all these peoples were stage-managed by us according to a political plan which no one has so much as guessed at in the course of many centuries?"
Protocol 14 — "When we come into our kingdom it will be undesirable for us that there be any other religion than ours… We must therefore sweep away all other forms of belief." We will also expose the folly of the goy governments' chase after "the fantastic schemes of social blessings, [i.e. socialism, communism] never noticing that these schemes kept on producing a worse and never a better state…"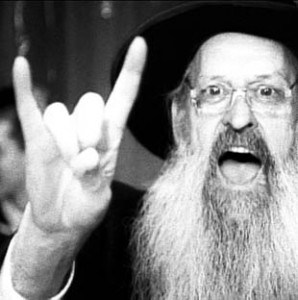 "Our philosophers will discuss all the shortcomings of the various beliefs of the goyim. But no one will ever bring under discussion our faith from its true point of view since this will be fully learned by none save ours, who will never dare to betray its secrets." "Our wise men trained to become leaders of the goyim, will compose [materials] which will be used to influence the minds of the goyim, directing them towards such understanding and forms of knowledge as have been determined by us."
Protocol 15 — The goy Masons are totally manipulated.
After the revolution they will disband all secret societies but until then we will "create and multiply free Masonic lodges" for there "we shall find our principal intelligence office and means of influence… and tie together …all revolutionary and liberal elements."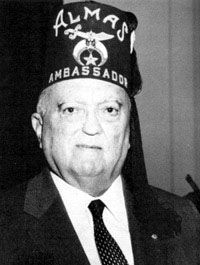 (left, J. Edgar Hoover in Masonic regalia)
Thanks to Freemasonry: "The most secret political plots will be known to us and will fall under our guiding hands on the very day of their conception. Among the members… will be almost all the agents of international and national police, …in a position to use their own particular measures with the insubordinate but also to screen our activities [i.e. act on our behalf without blame attaching to us] and provide pretexts for discontents etc. [i.e. provocations]" Hence the role of police and intelligence agencies in our society. If there is a plot against us "at the end will be no other than one of our most trusted servants."
The goy Masons are totally manipulated. "The goyim enter the lodges in the hope of getting a nibble from the public pie." He disparages the goy Masons, "These tigers in appearance have the souls of sheep and the wind blows freely through their heads." We have given them the "hobbyhorse" of "collectivism" even though it violates the laws of nature.
"Isn't this proof the mind of goyim is undeveloped compared to our own? This it is, mainly, which guarantees our success." The author talks about stopping at nothing no matter the sacrifice. He cares nothing about the "seed of the goy cattle" but the sacrifice of Jews has resulted in the betterment of the rest. We hasten the death of those who "hinder our affairs."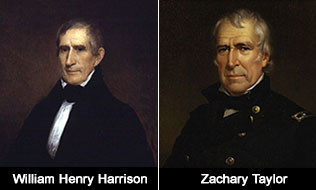 "We execute masons in such wise that none save the brotherhood can ever have a suspicion of it, not even the victims themselves… they all die when required as if from a normal kind of illness. Knowing this, even the brotherhood in its turn does not protest. By such methods we have plucked out of the midst of masonry the very root of protest against our disposition." (See "Rothschilds Murdered at Least Seven US Presidents.")
The superior intelligence of the Chosen People confirms that "nature herself has intended us to guide and rule the world." Describes a paternalistic despotism based on the submission of humanity to what is stronger. In relation to this power, the peoples of the world and even their governments are "only children under age."