How blatant does it need to get? They're throwing it in our face! 700 sheep were enticed with "tasty bits of bread" to arrange themselves into the shape of a syringe. The Jan 3 stunt, part of the German government's accelerated vaccination campaign, is a direct mockery of how they view the public (sheep) and God's Word, Matthew 25:31-46. Make no mistake, this is Spiritual Warfare! Excerpts from the NY Post article:
"BERLIN — "Sheep are such likeable animals — maybe they can get the message over better," he said…
The German government has made an accelerated vaccination campaign its top priority in attempting to beat back the latest wave of COVID-19 infections.
Organizer Hanspeter Etzold said the action was aimed at people who are still hesitating to get vaccinated…
In a more conventional contribution to the drive, Berlin nightclubs on Monday pitched in by offering vaccinations." NY Post
So, if they're not convinced to follow the sheep, people can now receive their poison at the local pub, where they'll be more easily persuaded after a beer or two.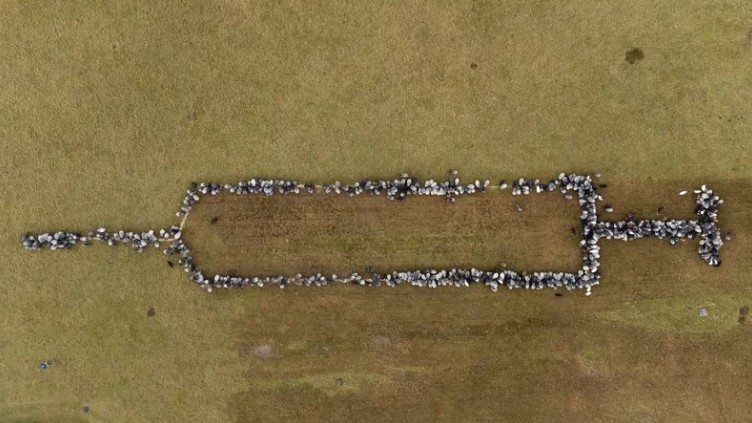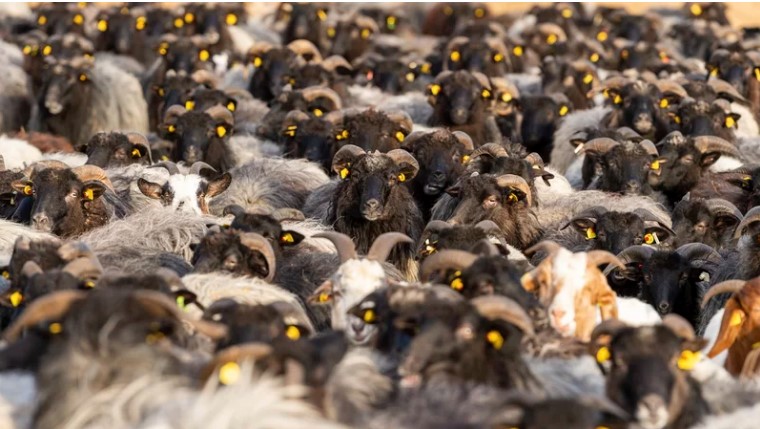 God will not be mocked! Stay vigilant in prayer for the lost!
Thanks to Cheryl Tuumalo for the meme!
Podcast: Play in new window | Download