WHAT ABOUT SECURITY AGAINST HACKING?? WHO PAYS IF WE'RE HACKED??

HOSPITALS IN EUROPE SHUT DOWN BY "RANSOM WARE"
"BIT COIN" HACKED IN SOUTH KOREA; CLEANED OUT
UBER HACKED IN 2016; ID'S OF MILLIONS STOLEN; UBER DIDN'T TELL PUBLIC FOR A YEAR

…AND THERE ARE MANY MORE. – Mark Punzo
The Lubbock Avalanche Journal announced there will be a public meeting Tuesday at which the LP&L Board will consider smart meter roll out in the city. The same lies are repeated every time as the utilities try to bully their way to huge profits at the cost of the health and safety of millions. My notes in red.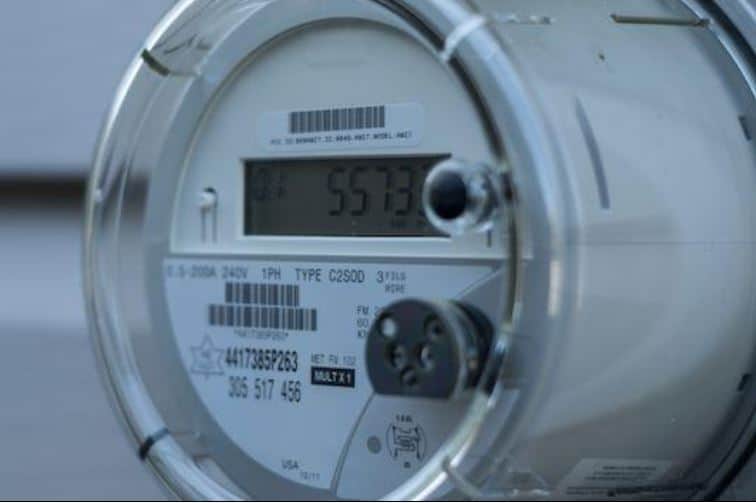 Lubbock Power & Light is on track to begin installing advanced electric meters by the end of this summer.
The Electric Utility Board on Tuesday will consider approving contracts to purchase advanced metering infrastructure and a new billing system as part of a nearly $40 million project to replace the city's 100,000-plus meters with the newer technology. If these contracts are approved by the EUB Tuesday, they'll go to the City Council for a final vote in the coming weeks.
The meeting, which is open to the public, is set for 1 p.m. Tuesday in the second floor conference room of LP&L's office at 1301 Broadway.
Electric meters are currently read by LP&L meter readers. Meters attached to homes are read by these meter readers using binoculars in the alley. Smart meters, according to the Public Utility Commission of Texas, communicate energy consumption data to electric utility providers in near real time through brief low-level radio frequency transmission signals that occur for a few seconds.
The Sell and the Lies:
LP&L spokesman Matt Rose cited several benefits he believes smart meters create. From the consumer perspective, he said they will allow consumers to track usage in real-time to better manage electric use. Consumers will be allowed to set electric usage alerts, select billing dates and identify patterns of higher electric use.
Rose said it will also benefit customer service. Officials hope the smart meters will *reduce errors in billing and eliminate manual readings, automatically alert LP&L of power outages*2 and identify the location and source of the outage, and *3 allow LP&L to accurately forecast Lubbock's future energy needs.
*In fact most customers experience large rate increases after smart meters are installed
*2 This is handy for them to come out quickly and remove their meters when they explode and cause fires as reported by ABC News, since they are not equipped with surge protectors and are not grounded. 
*3 And the future buying patterns of consumers for corporations. 
"We're replacing all the meters because we have aging meters in our system," Rose said. "You can set up alerts and things like that, so it allows us to offer a lot more products to our customers that help them not things in real time. At the end of the month when they open their bill, it won't be a surprise. Many customers will tell you otherwise. It's not, 'I think I did well this month,' and I open the bill to see if it worked.
"You can see on the tenth day of the billing cycle that you're already using 20 percent more electricity, so you can fix it."
These meters will be installed on homes and businesses — about 104,600 in total around Lubbock, according to LP&L.
LP&L says more information about smart meters can be seen its website, lpandl.com.
LP&L's progression toward advanced meters moved forward last year when the board approved a contract for new billing software that could accommodate advanced meters. The board passed a budget for this fiscal year that included $38 million for the infrastructure, data management and information technology related to these advanced meters, as well.
The cost for smart meters been collected as part of the rate hikes LP&L had implemented the past four years. The four-year rate hikes that consisted mostly of yearly 5.75 percent increases to the base rate were projected to collect $333 million, of which $38 million is being used for smart meters.
Most large cities in Texas such as Dallas, Houston, San Antonio and Austin have installed these advanced meters.
Rose also said *LP&L will offer the option to opt out of using advanced meters (This is good – but fight to keep your original analog meter! The opt out meters give off a lot of radiation). Customers choosing to do so, according to LP&L, will need to pay an initial *opt-out charge and a monthly fee to cover the cost of manually reading and monitoring the meters (This is extortion).
---
If you live in Lubbock, or anywhere else they having public meetings about smart meters – SHOW UP equipped with solid information about the health dangers, wiretapping law violations, infringement on your 4th amendment rights and data proving how dangerous these meters are and how deceptively they're being marketed!
Have these items with you:
Find more on smartmetereducationnetwork.com
Try to show the Film: Take Back Your Power in your community.