Susan Duclos | (Before It's News)
Following up on a story from Thursday by Live Free or Die about roads melting at Yellowstone, I am providing an excellent video below from Higher Truth Channel which updates the situation with news that Firehole Lake is now closed to the public after the road leading to it melted.
Photos taken by our videographer offer comparision of what Firehole Lake looked like in 2005 to what they look like right now and the contrast is, as they headline, unbelievable! The increased activity is seen across Yellowstone and while we are assured an eruption is not imminent, there are clearly signs of things heating up in a huge way as the geyser images make very clear.
Quite a few images are shown in the video below from July 9th and 10th.
[Update] Yellowstone Bison Attacks.
(Video screen capture above: Firehole Lake 2005)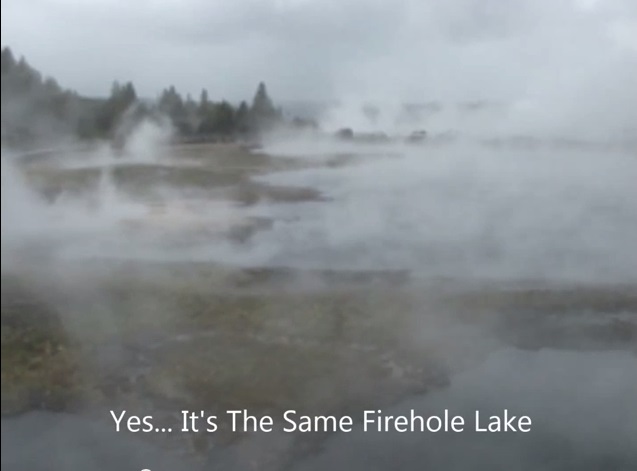 (Video screen capture above of image from July 10, 2014)