Is it the right of the World Health Organization (WHO), or anyone else to inject women with un-consented birth control/abortion/infertility drugs? A recent Scientific Research article voices concern about a WHO vaccine doing just that in Kenya. (abstract below). This falls in line with "overpopulation" propaganda:
"The world today has 6.8 billion people. That's heading up to about nine billion. Now if we do a really great job on new vaccines, health care, reproductive health services, we could lower that by perhaps 10 or 15 percent." – Microsoft Founder Bill Gates
Evidences racism:
"Frankly I had thought that at the time Roe was decided, there was concern about population growth and particularly growth in populations that we don't want to have too many of." – U.S. Supreme Court Justice Ruth Bader Ginsburg

"Birth control must lead ultimately to a cleaner race." – Planned Parenthood Founder Margaret Sanger
Another reason for the globe deception?
"We need to continue to decrease the growth rate of the global population; the planet can't support many more people." – Clinton adviser Nina Fedoroff

"This planet might be able to support perhaps as many as half a billion people who could live a sustainable life in relative comfort. Human populations must be greatly diminished, and as quickly as possible to limit further environmental damage." – Professor of Biology at the University of Texas at Austin Eric R. Pianka
The real agenda behind the Green Movement (Regime)
"We must speak more clearly about sexuality, contraception, about abortion, about values that control population, because the ecological crisis, in short, is the population crisis. Cut the population by 90% and there aren't enough people left to do a great deal of ecological damage." – Mikhail Gorbachev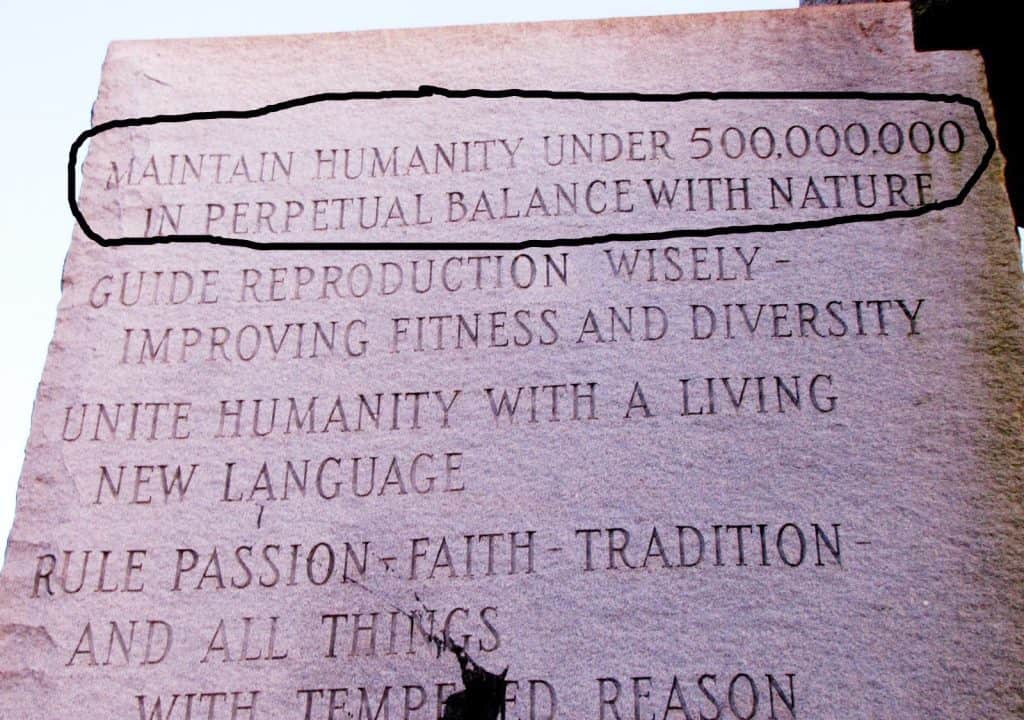 ---
HCG Found in WHO Tetanus Vaccine in Kenya Raises Concern in the Developing World
Scientific Research – An Academic Publisher
---
Abstract 
In 1993, WHO announced a "birth-control vaccine" for "family planning".
Published research shows that by 1976 WHO researchers had conjugated tetanus toxoid (TT) with human chorionic gonadotropin (hCG) producing a "birth-control" vaccine.
Conjugating TT with hCG causes pregnancy hormones to be attacked by the immune system.
Expected results are abortions in females already pregnant and/or infertility in recipients not yet impregnated.
Repeated inoculations prolong infertility.
Currently WHO researchers are working on more potent anti-fertility vaccines using recombinant DNA.
WHO publications show a long-range purpose to reduce population growth in unstable "less developed countries".
By November 1993 Catholic publications appeared saying an abortifacient vaccine was being used as a tetanus prophylactic.
In November 2014, the Catholic Church asserted that such a program was underway in Kenya.
Three independent Nairobi accredited biochemistry laboratories tested samples from vials of the WHO tetanus vaccine being used in March 2014 and found hCG where none should be present.
In October 2014, 6 additional vials were obtained by Catholic doctors and were tested in 6 accredited laboratories.
Again, hCG was found in half the samples.
Subsequently, Nairobi's AgriQ Quest laboratory, in two sets of analyses, again found hCG in the same vaccine vials that tested positive earlier but found no hCG in 52 samples alleged by the WHO to be vials of the vaccine used in the Kenya campaign 40 with the same identifying batch numbers as the vials that tested positive for hCG.
Given that hCG was found in at least half the WHO vaccine samples known by the doctors involved in administering the vaccines to have been used in Kenya, our opinion is that the Kenya "anti-tetanus" campaign was reasonably called into question by the Kenya Catholic Doctors Association as a front for population growth reduction.  read more…
---