CO – 4/6/2018
The body of CDC Dr. Timothy Cunningham, 35 was found Tuesday in the Chattahoochee River in northwest Atlanta.
Fulton County Chief Medical Examiner Dr. Jan Gorniak said on Thursday that there were no signs of foul play and that Cunningham's preliminary cause of death is believed to be drowning. His actual manner of death has not yet been determined.

"We may never be able to tell you how he got into the river," Major Michael O'Connor of the Atlanta Police told reporter during a press conference. (CNN) 
Offering no (reasonable) answers about how Cunningham died, the media is condemning the Your News Wire story containing his (alleged) warning about the flu vaccine as an "internet rumor."
"Cunningham's disappearance prompted a high-profile police search and a $10,000 reward for clues. As days went on, internet rumors circulated that the case was tied to his alleged role as a flu vaccine whistle-blower. The rumors were debunked by police and his family." NY Post
According to the NY Post, Cunningham's father said the All News Wire story was "A lie."
According to O'Conner, commander of the police department's major crimes division, Cunningham worked in the CDC's chronic disease unit, not infectious disease unit.
"He had no access to classified material."  (WP)
If the red flags stopped there, it would be one thing, but they don't.
Initially, the story was that Cunningham had been denied a promotion.
This turned out to be false. The narrative changed on March 12th to say that Cunningham did not leave work upset over being denied a promotion, but left work because he wasn't feeling well.
""There has been news coverage that Commander Cunningham recently did not receive a promotion," the CDC said in a statement Monday. "As many of his colleagues in the USPHS have pointed out, this information is incorrect." (WP)
Why did the CDC allow the false story to circulate for a month?
If police were in constant communication with the CDC, as the officer reports here, who were they talking to at the CDC to get this information so wrong and in such detail?
The CDC seems to have a record for concealing truth and missing details.
Other strange things about this story.
According to police and media's official narrative, it is a more reasonable to think that Timothy Cunningham ScD,
Left his home locked with his keys inside
Crawled out his own window
Left his beloved dog locked in the house
Somehow got to the Chattahoochee River without his car
Tumbled in and drowned
~  than that he was the victim of foul play as result of a whistleblower statement  about flu vaccines to All News Wire.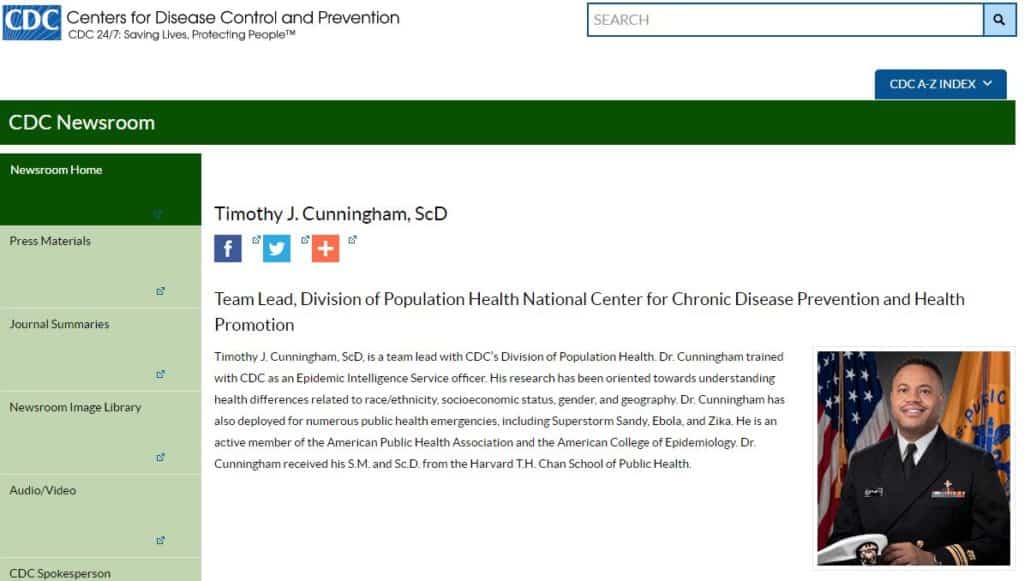 ---