"Hurricane" Ophelia did great damage in the UK. Reportedly three people lost their lives in this "natural" disaster, which was anything but natural.
THE RAINMAKER 
Hurricane Ophelia 2017 path tracker – where is it, when did it hit the UK, Ireland and Scotland and what's the weather forecast?
The storm has struck Ireland and Scotland with fierce winds – leaving thousands without power.
POWERFUL 80mph winds sparked by the aftermath of Hurricane Ophelia have been battering the British Isles.
Here's everything we know and the latest updates on this dangerous weather which has led to the deaths of three people in the Irish Republic.
---
"Powerful 80mph winds?" I keep Ventusky open in my browser to keep an eye on things and hadn't noticed anything out of the ordinary. Thinking I must have missed something, I pulled up the dates prior to this alleged "storm" on Ventusky (https://www.ventusky.com/?p=50.0;-4.7;5&l=wind&t=20171016/18) – Here are screenshots are of the highest wind speeds I could find when mousing over the "storm". (You can easily try this for yourself):
On the 14th: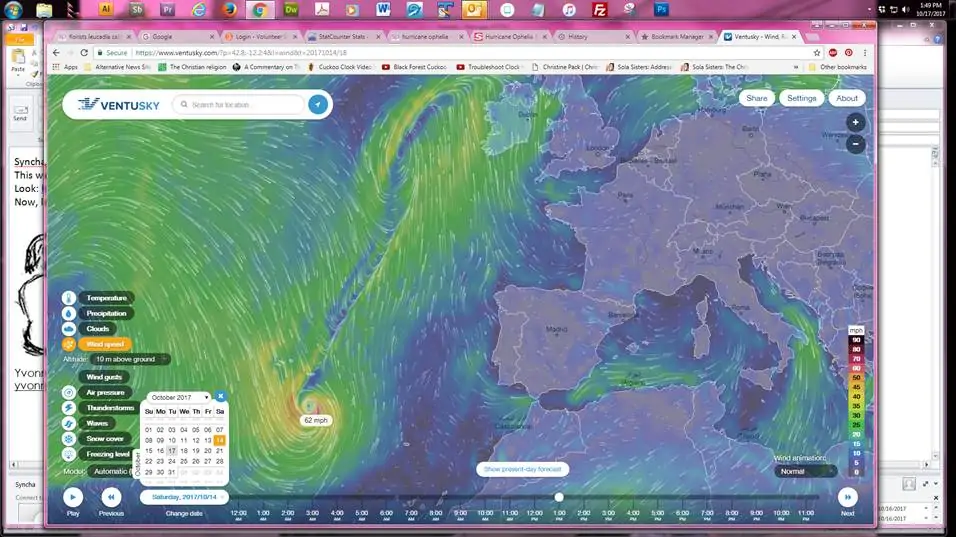 15th: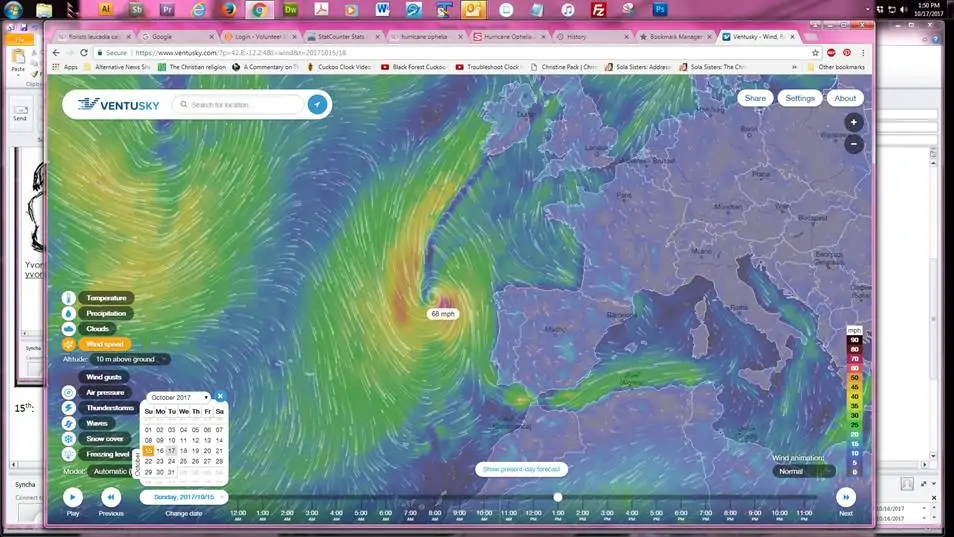 16th: (not to mention how fast it got there!):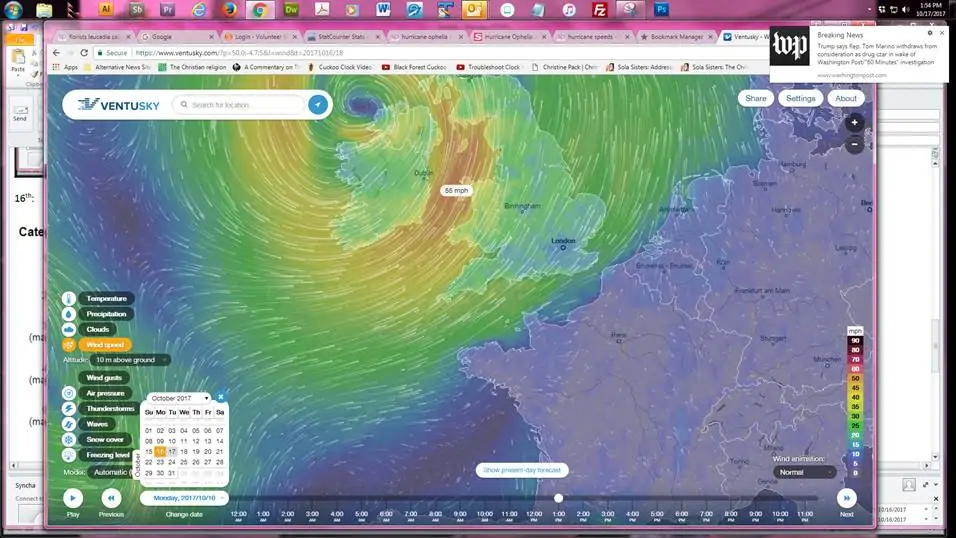 None of those speeds come close to the "80mph" that his the UK. None of them even quality as "hurricane winds":

Evidence shows that there were destructive winds – likely up to 80mph. But they don't appear to have come from this "storm".
---