What the Telecom industry is telling the public and what they are saying to investors other about the safety of wireless technologies are two different things.
In the statements below, the Telecom Industry seems to be reporting to the SEC that they CANNOT GET INSURANCE TO PAY FOR THE DAMAGES OF THEIR WIRELESS PRODUCTS THAT WILL CAUSE "BODILY INJURY" AND "PROPERTY DAMAGE"

…Take a moment to let that sink in…
Telecom 10K Liability and Insurance Statements Slideshow (Hover over the image below and arrows will appear to advance to the next slide.)
[masterslider id="5″]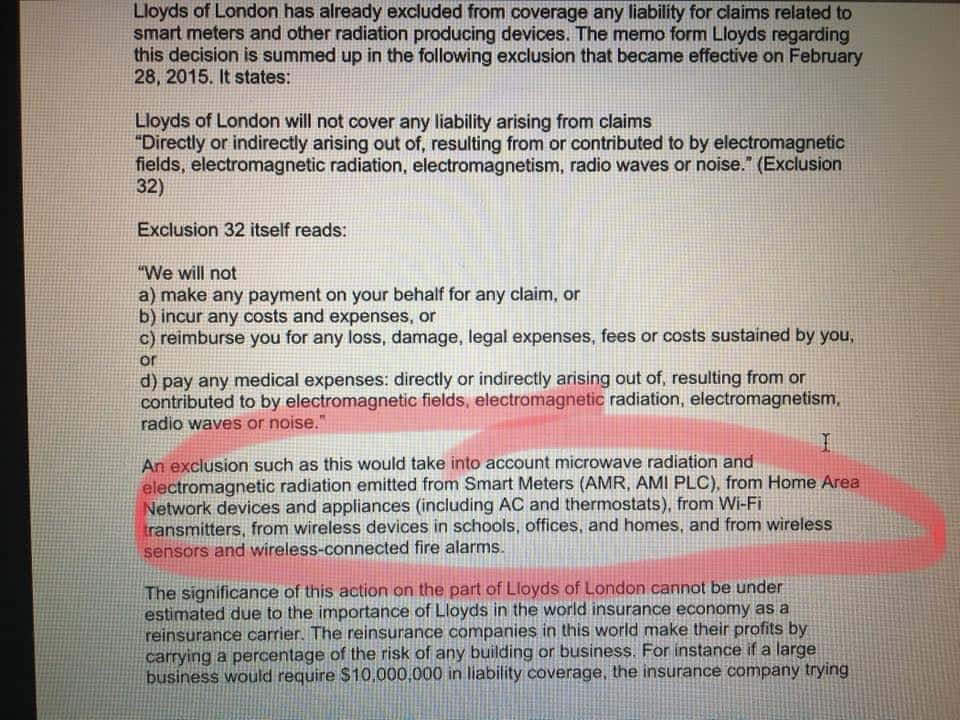 PLEASE SHARE!